Samui is the largest of hundreds of islands in the beatiful Gulf of Thailand; at 228 squares kilometres,
itís the third largest ih the Kingdom after Phuket and Koh Chang. Koh Samui is situated 700 km. south of Bangkok,
the nearest mainland province to Samui is Suratthani (about 35 km). Bangkok Airways, more than twenty daily flights to Samui, and Thai Airways guarantee a confortable air transfer from Bangkok in about one hour.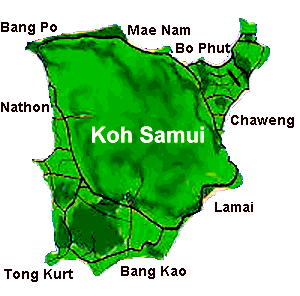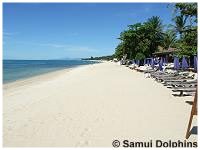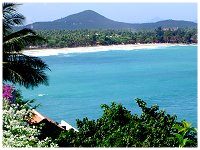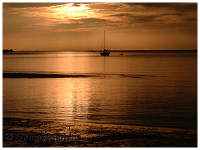 In just two decades, Samui has blossomed into one of Asiaís leading holiday destinations. Every year,
more visitors are drawn to marvel at itís beauty and relax in this tropical paradise.
But thereís a lot more to Samui than itís miles of golden beaches. Jeeps, motorbike and bicycles are for rent
to explore itís rugged, spectacular interior; there are impressive waterfalls, jungle trekking riding an elefant,
the famous ďGrandfather and GrandmotherĒ phallic rocks in a beatiful place and a culturally-significant
range of temples to view.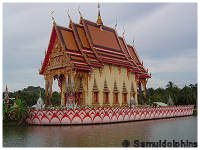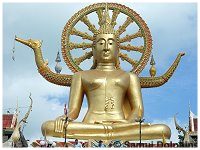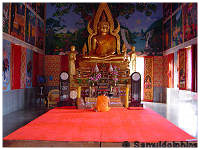 Lamai beach. Although boasting some top resorts and every modern facility,
a lot of accomodations for a quiet and romantic stay.
Samui is also a centre for water sports, diving, snorkelling , sea canoeing adventures set off from the
main beaches.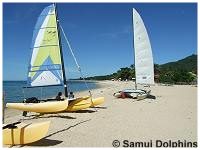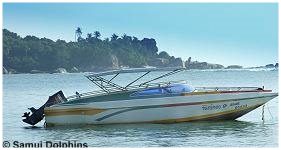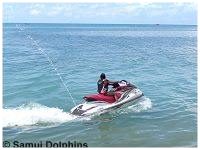 Sun-soaked Samui enjoys idyllic weather all year round,
with temperature generally ranging between 27 and 34 degrees.
Samui is always pleasant, cooled by the sea breeze coming in from the Gulf.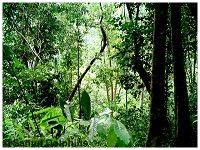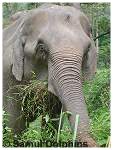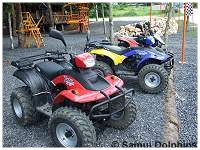 Every day: the nearby islands of Ang Thong Marine Natural Park (snorkelling),
Koh Phangan (ritual Full Moon Party), Koh Tao (divingís paradise).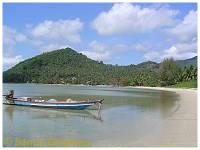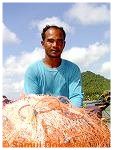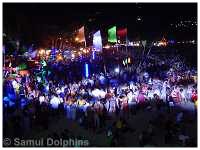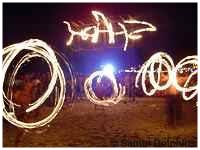 Samui is the typical tropicalís paradise; enjoy your holiday to explore the heart of Samui!